Increasing Crisis Hostage Negotiator Effectiveness: Embracing Awe and Other Resilience Practices
This exploratory Article examines the skills that make law enforcement negotiators effective and proposes how experiencing awe and a variety of other resilience practices can potentially enhance their abilities.
Read more HERE, share your thoughts on the LinkedIn post HERE.
Police officers pose as TV news crew to end hostage situation
The suspect agreed to release his hostage on one condition: a news crew would broadcast his complaints.
'The birthplace of hostage negotiation': inside a groundbreaking 1973 standoff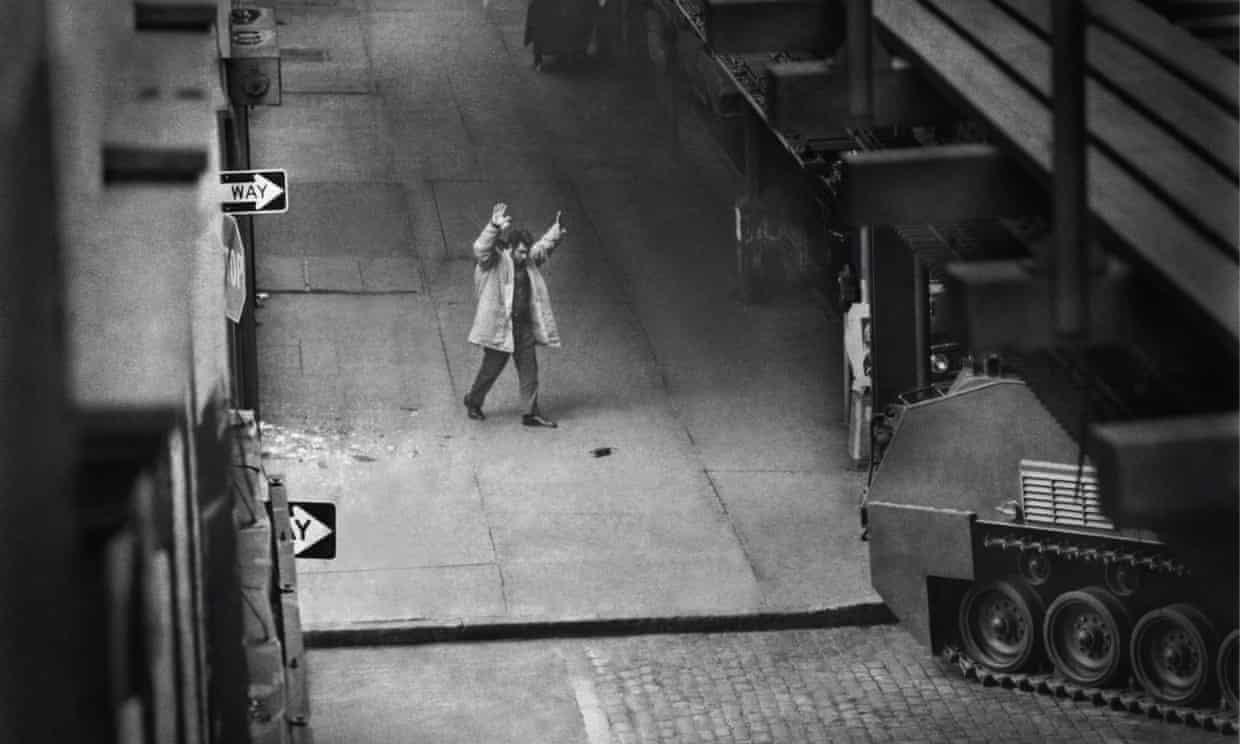 In compelling new film Hold Your Fire, a siege that pitted black robbers against white US police led to an unlikely outcome.
... "[Those movies] tend to tell a false story about heroism and manhood that is enormously destructive to American males," says Forbes on a separate Zoom call from a friend's apartment in New York. "We always valorize the macho soldier or the Navy Seal. Making this film, I wanted to valorize the 99lb Jewish intellectual with a big shelf of books."
Forbes, speaking with a calming, mellow and thoughtful drawl, is describing the late Dr Harvey Schlossberg, the godfather of hostage negotiators who died just last year after filming interviews for Hold Your Fire.
Read more and watch the trailer HERE.
Columbus PD's Hostage Crisis Negotiation Team sees high success rate over the last decade
"One thing you got to have is dedicated people, and we do. I'm just fortunate that we have good people on this team, and it doesn't come down to me. It's a team effort, and it doesn't matter if I'm doing the negotiating or somebody else on the team; when we get this person to come out, it's a win for all of us. So, it's not it's not me. It's the team that should take the credit for it," Lt. McCarty shares.
Gladbeck: The Hostage Crisis Review: 54 Hours Of Horror, Straight Out Of A Movie
Gladbeck: The Hostage Crisis is a true-crime documentary released on Netflix on 8 June 2022. The hostage crisis actually happened in 1988, in West Germany and the documentary is entirely made from real footage from media and CCTV cameras. It is directed by Volker Heise and shows how two criminals rob a bank, take two hostages and embark on an odyssey across Germany.
Crisis negotiation – what I learned from my first deployment
Sergeant Ben Hanson, South Yorkshire Police (United Kingdom)

An acute crisis incident occurred in which the subject, a young woman, was sitting on the edge of the top floor of a 19-storey car park.

I joined a colleague (Negotiator 1), who had been with me on my national course. This was our first full-on crisis deployment and, as I arrived, I had a good idea of how he might be feeling.

Looking up at the car park, I could see how high it was. I'm not great with heights. I could feel the fear rising as the adrenaline coursed through me, but I just had to suck it up and get on with it.

Once I got to the top, my training kicked in. I knew the risk was extremely high, as the subject was regularly moving, as if to jump. Her welfare was of paramount importance, and so we intervened regularly to distract her from jumping.
Multi-agency crisis negotiation course begins at training center in Oriskany (NY)
Crisis negotiators from police agencies across the state gathered at the New York State Preparedness Center in Oriskany on Wednesday for the start of the first-ever advanced crisis negotiation course.

The course trains negotiators on best practices to deescalate tense situations through the use of real-world scenarios, like someone acting manic or threatening suicide while armed.

"We are all very fortunate to have the State Preparedness Center up here, it is top notch, it is right in our backyard and you got instructors from all over the state," said Sgt. Benny Perra of the Utica Police Department. "It is just a wealth of knowledge up here and we are just looking to advance our skills as crisis negotiators."
IS terrorists who kidnapped James Foley ignored efforts to negotiate, court hears
The Islamic State terrorists who kidnapped American journalist James Foley never made serious attempts to negotiate a ransom before brutally executing him, family members have told a court.
Read more HERE.
Journalists will be safer if US changes tack on kidnapping
The American no-concessions approach could be justified if it made Americans safer, as President Obama argued. But there is little evidence that this is the case. Numerous studies have concluded that kidnapping is largely a crime of opportunity—terrorist groups generally nab foreign hostages without checking passports.

Brian Jenkins, a former US Green Beret and current Rand Corporation analyst—and one of the nation's leading experts on hostage policy—put it this way: "The most powerful determinant of whether or not there will be further kidnappings is not the policy of the government, but the fate of kidnappers or their organization. If kidnappers are apprehended and appropriately punished…then kidnapping will decline. If this is not done, then it does not make any difference what the policy is."
On your next trip to the beach, grab some reading material: