Hello everyone,
If you read one article, make it this first one below. Just a quick disclaimer as it can be triggering for some as it talks about the horrors of policing, and specific examples this Aussie negotiator went through. Ultimately, know that his story is one of hope.
And, let it serve as a reminder, we are humans doing incredible work but we are human nonetheless. It's ok to reach out for help because after all, that is what real strength is and each of you have it in you.
Before moving on, one quick announcement. I am happy to officially announce for the 3rd straight year, the resilience symposium will be back. This year's theme is:
2022 Resilience Symposium: In Awe of Space
In this year's 2-day virtual event you will learn about the awe-inspiring work of current and former NASA employees as well as other space experts. Last year we had over 1,000 attendees from +30 countries. This year it will once again be free to attend.
The hostage negotiator on life, death and redemption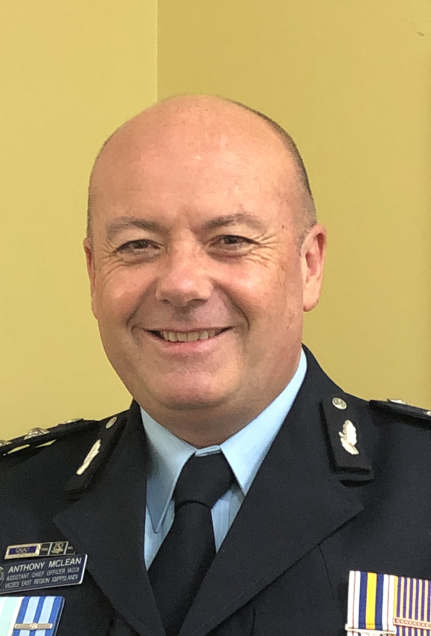 Many of us think of the hard edge of policing as an urban problem and that the work of country cops is a little more gentle. The truth is, in the city there are specialists. In the bush, you just have to find the answers yourself.
..."I had a career that was surrounded by death and more death."
[Ransomware negotiation]
Ransomware Negotiation Evolves, as Victims Hope for Discounts
Last month, a ransomware negotiator working for a European manufacturing company received an unexpected chat message from the intruders who'd hacked his client.

The negotiator, who spoke to Bloomberg on the condition of anonymity because he wasn't authorized to discuss the incident, is among a growing field of security pros who help companies that are victims of ransomware attacks haggle with the hackers, trying to convince them to reduce their demands.
...Richardson, who works on behalf of the families of American hostages and detainees, has twice traveled to Moscow to help free the WNBA superstar and ex-US Marine — both of whom have been wrongfully detained by Russia for extended periods of time.
[How is your team training for school incidents?]
Sheriff's Crisis Negotiations Team Recently Trained on School SafetyCrisis negotiators trained for school

safety situations during recent exercises at Rockvale High School, said Lt. Derek Oeser of the Rutherford County Sheriff's Crisis Negotiations Team.
[Using third-party intermediaries]
Local attorney helps Dearborn police negotiate with active shooter
DEARBORN, Mich. (WXYZ) — When Gabi Silver's phone rang Thursday, she had no idea she'd be spending more than four hours helping negotiate with a barricaded gunman at a Dearborn hotel.

"At some point are you thinking I can't believe this is happening? Repeatedly I thought it," said Gabi Silver, attorney who negotiated with shooter.
[Negotiating with a cop in crisis]
Retired Seattle cop arrested after five-hour standoff in Mount Vernon, Wash.
[How's your equipment doing!?]
SPD looking to buy new Hostage Negotiation Team vehicle to replace one damaged by mice, water
[Kidnap Negotiation/Terrorism]
The Vatican's fraud and corruption trial took a dramatic twist Wednesday when a once-powerful cardinal challenged the Vatican's police commissioner on the stand about one of the more peculiar tangents of the case: the Vatican's half-million euro payments to a self-styled security analyst who, with Pope Francis' blessing, helped arrange negotiations for the release of a nun held hostage by Islamic militants.
[International Negotiation]
Taliban release American Mark Frerichs in prisoner swap
"The Islamic Emirate of Afghanistan is ready to solve problems by negotiation with all, including the United States," Muttaqi said, per Reuters.