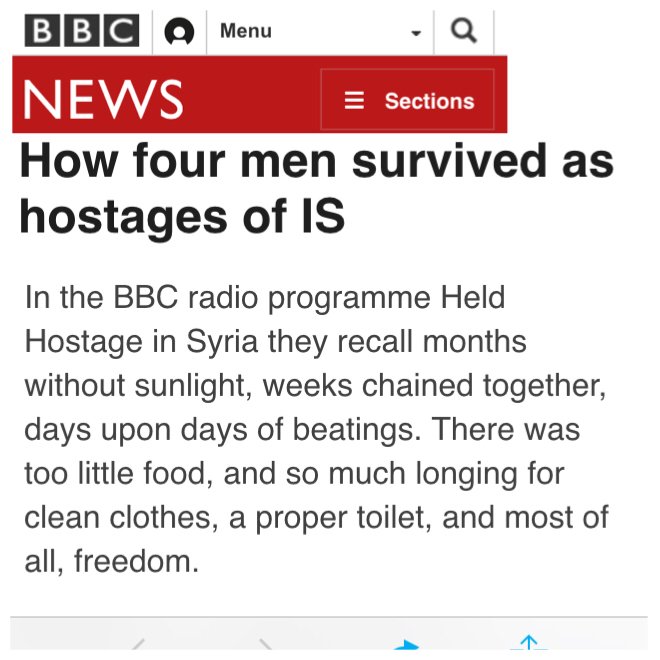 When four former hostages came together this month for their first reunion since they were freed, at different times, two years ago, it was a celebration of friendship forged in the most threatening of circumstances, a remembrance of an agonising ordeal.
They played this game in their own individual ways to preserve themselves, and some semblance of human dignity. Federico Motka, an Italian aid worker, lowered his gaze and raised his guard to avoid his captors' efforts to demean him. French war correspondent Didier Francois pushed back and stared them straight in the eye. Danish photographer Daniel Rye Ottosen, an elite gymnast, did the splits to convince them he was not a spy. French blogger Pierre Torres took beatings, but satisfaction, from ignoring their orders.
And they played this game together, helping each other endure their ordeal, as IS guards of different nationalities deployed diverse tactics of physical and psychological torture to try to break them. Only one, Daniel Rye, was subjected to such brutality that he tried to take his own life - but the guards stopped him, and his fellow hostages brought him back to health.
Read more from the BBC.com [HERE].
Listen to the recorded broadcast [HERE].