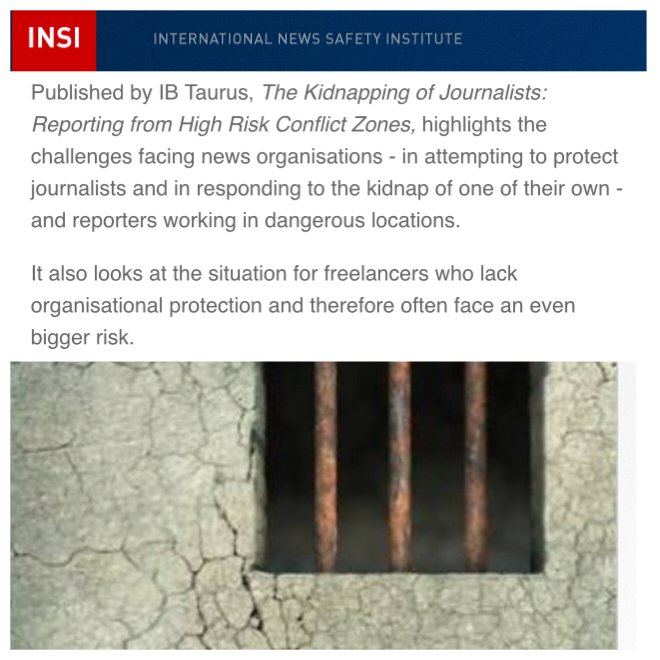 (Newssafety.com)- The International News Safety Institute is pleased to announce the release this week of a new book on the kidnapping of journalists co-authored by INSI Director Hannah Storm.
The book, which was written with Professor Robert Picard from the Reuters Institute for the Study of Journalism at Oxford University, has been called "the most comprehensive and useful account to date of every journalist's worst nightmare" by The Sunday Times foreign correspondent Christina Lamb, OBE.
Published by IB Taurus, The Kidnapping of Journalists: Reporting from High Risk Conflict Zones, highlights the challenges facing news organisations - in attempting to protect journalists and in responding to the kidnap of one of their own - and reporters working in dangerous locations.
It also looks at the situation for freelancers who lack organisational protection and therefore often face an even bigger risk.