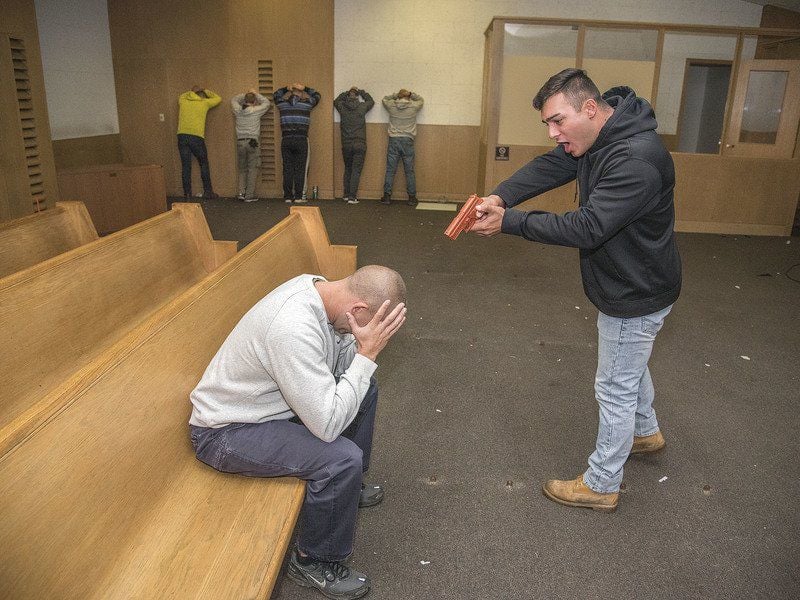 (Niagara-Gazette.com)- The scenes were ripped from the front pages of America's newspapers.
A high school student, distraught over his mom's affair with his favorite teacher and plans to move away from his father, takes his classroom hostage at gunpoint.
A welder, with an ill wife and nearing retirement, is fired from his job while the boss' buddy stays employed. His response is to kill the boss and take other employees at the company hostage.
Falls Police Hostage Team negotiators and members of the department's Emergency Response Team encountered both scenarios during an intense day of training of Thursday.
"Time is on our side," Lt. Ron Cirrito, a hostage team commander, said. "As long as nobody's getting hurt, we'll keep talking."