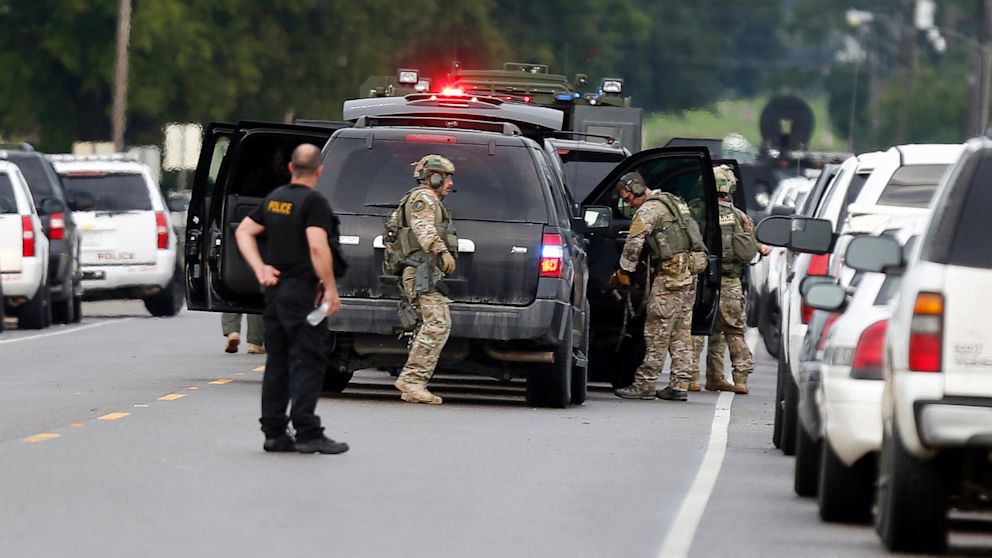 Photo from ABCnews.com
...He had intended to take hostages from the beginning, police said. They found a book on hostage negotiations at his apartment.
(Reuters) - A woman remained hospitalized on Wednesday after being held hostage and shot by a gunman in a 12-hour standoff at a rural Louisiana bank that ended when police stormed in, killing the gunman.
The other hostage shot by the gunman died following the incident, which stretched from Tuesday into early Wednesday at a bank in St. Joseph, Louisiana, a town of fewer than 1,200 people about 220 miles north of New Orleans, said State Police Sergeant Eric Cuenca.
Read the full story from Reuters [HERE].